HIGH PROFESSIONAL MANUFACTURING IN GERMANY
Our selected manufacturers, with whom we have a successful cooperation for many years, produce your wedding rings entirely according to your personal wishes. Many qualified hands and eyes at the exclusive production partner Germany are thereby the guarantor for the outstanding manufacturing quality at 123GOLD.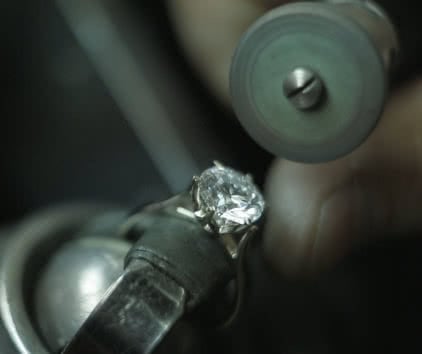 For the highest degree of perfection, high-tech and craftsmanship merge into one perfect unit during the production of our wedding rings.

Depending on whether you choose a piece of jewellery or wedding rings from 123GOLD, each product goes through a highly specialized manufacturing process. This extends from alloying and turning into shape to the polishing of the rings, the setting of the precious diamonds and the individual engraving.
At the end of each manufacturing process, the final inspection of each wedding ring/ring by experienced employees guarantees a flawless product.

You will feel this in the pleasant wearing comfort of your rings, which will accompany you for a lifetime.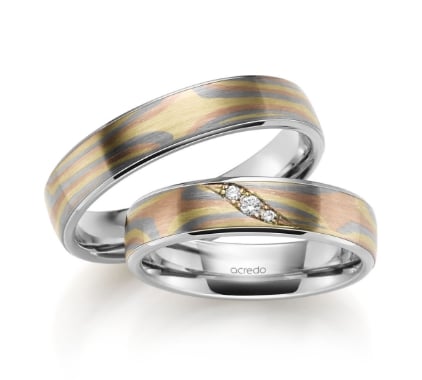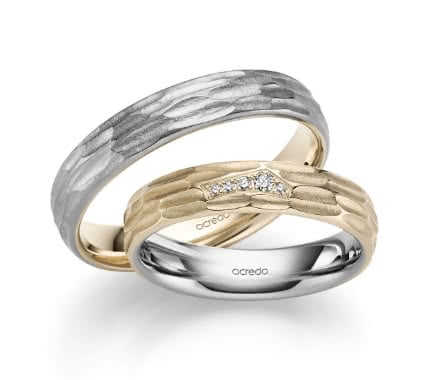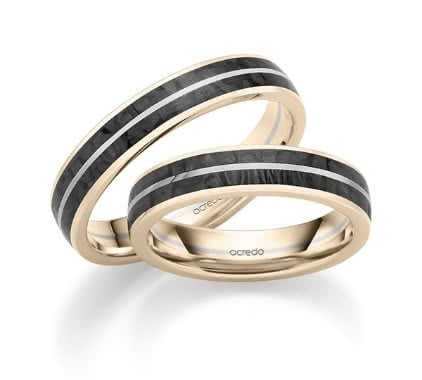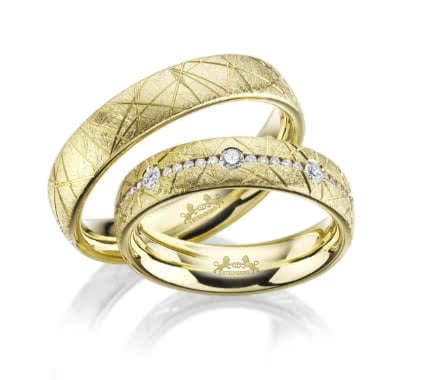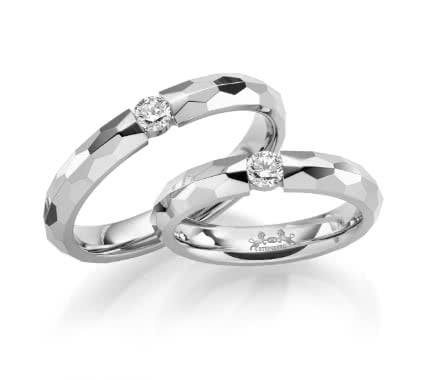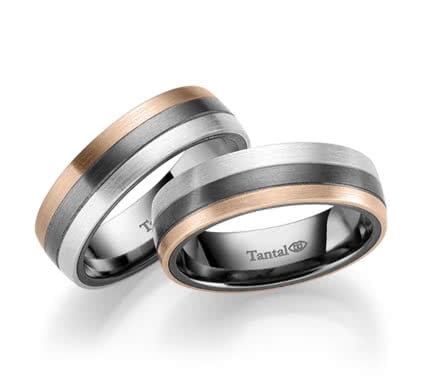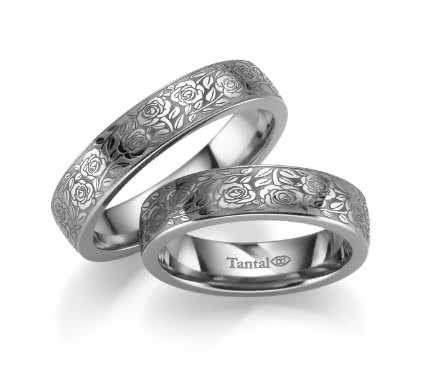 BEST ADVICE FROM OUR QUALIFIED STAFF
In the romantic love corners, the elegant lounge or at the cool bar, enjoy the time for two while choosing the rings that will accompany you for a lifetime.
We look forward to seeing you in the feel-good ambience of the 123GOLD wedding ring world. There you will be warmly welcomed by our staff. Our trained, long-time employees will help you to choose your perfect wedding rings and to design them individually according to your wishes.
The 123GOLD wedding ring configurator stands for a breathtaking variety of designs and endless design possibilities.
In our wedding ring centers you will develop your personal rings of love together with our competent consultants in a stylish atmosphere.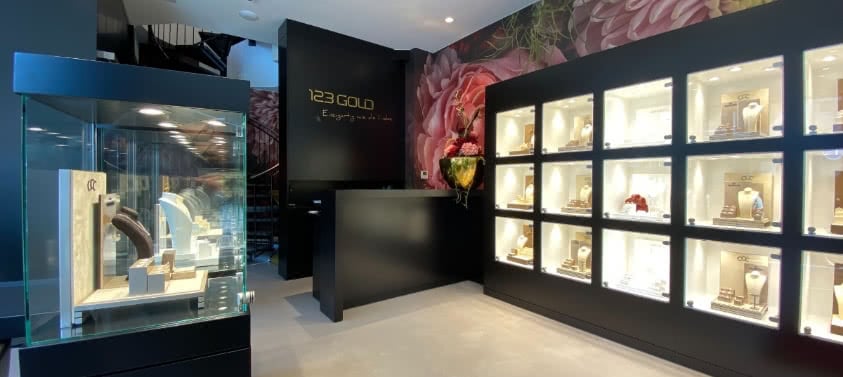 Feel the different ring profiles and see the effect of the metal colors on your hands. We are happy to assist you with many valuable tips.
Visit us spontaneously at our independent 123GOLD partners or take the opportunity to make a personal appointment in advance. We look forward to taking this important step in your married life with you and to welcoming you soon at one of our more than 50 partners.
BEST SERVICE QUALITY AT YOUR WEDDING RING SPECIALIST IN NETHERLAND
Service is a top priority both in our online store and at our independent 123GOLD partners .

Whether you want your rings refurbished or resized, stones re-set or engraving added, we'll be happy to advise you.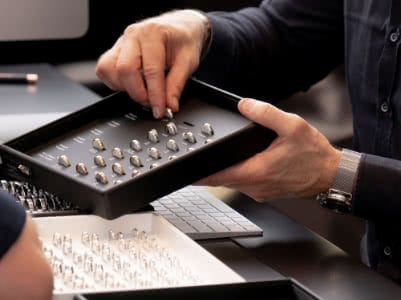 From an order value of 800 EUR, we offer you a very special service when ordering - the sample ring service. These silver rings correspond to the rings you have chosen in shape, width, height and ring size.
This way you can get a more precise idea of your selected rings in advance. Also unusual or special shapes, cuts and settings can be implemented in your sample rings on request.