Latest weedding rings
The most exclusive materials and finishes at 123GOLD
Platinum is probably the most precious and noble of all white precious metals. Valuable. Rare. Pure.

We are proud to present the new Platinum 777 alloy. Available exclusively at 123GOLD, it combines all the special characteristics of high quality platinum with an extraordinary look and feel. Wedding rings in Platinum 777/- have a modern, noble look and are durable companions for your life together.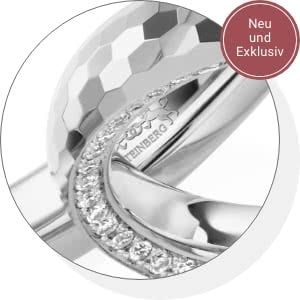 Crowned with sparkling diamonds and particularly fascinating finishes, your wedding rings will
be in platinum 777/- become exceptionally impressive symbols of love.

Platinum 777 wedding rings - unique in appearance.
Timeless beauty and zeitgeist. The unique acredo Signature alloy combines these two requirements. Depending on the light, it appears white-pink with a hint of beige. This gives it an intentionally understated and elegant look.

The noble hue is available in alloys 585/- and 750/. If you like multi-colored, we recommend a combination with white gold or platinum.

Signature gold wedding rings - For an irresistible look.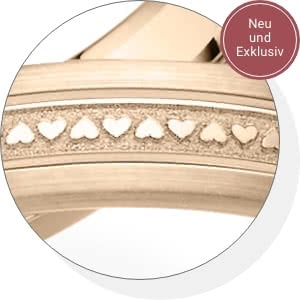 Looking for that extra kick of extravagance? Welcome to the world of tantalum wedding rings.

Tantalum is a very rare medium gray to dark gray shimmering metal. It is naturally nickel-free and has an absolute rarity value. The large amount of handwork gives tantalum wedding rings their extra charm - pure or as a contrasting combination with more classic precious metals such as gold or platinum. The extraordinary metal is completed with one or more set diamonds and a special finish.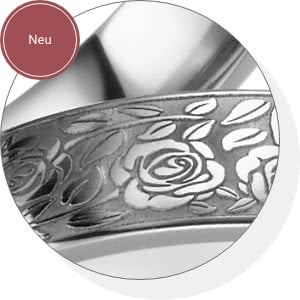 Other possibilities
Be inspired by our wedding ring finishes.