123GOLD services
Guaranteed to make the best decision.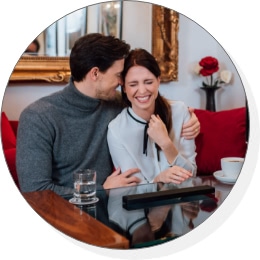 With more than 100,000 sold Wedding and engagement rings per year we are the wedding ring specialist in Netherland and stand for the highest quality, unique product variety and the best service with optimal value for money.
Experience our special service at a local partner or at our online-shop.
Online-Shop-Service
You can purchase from the comfort of your own home in our Online-Shop.