Measure the exact ring size
The 123GOLD tip for you.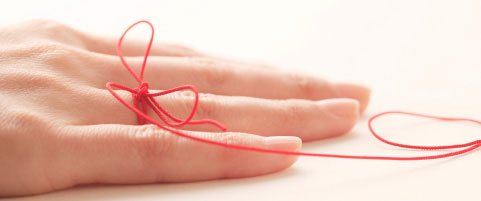 You don't know your ring size or you want to secretly find out your partner's ring size - maybe because you want to surprise her/him with an engagement ring? We show you the different possibilities as well as a ring size table and explain how you can use our ring size service. Of course, you can also have your ring size measured in our branch - we will be happy to advise you!
Ring size is not always the same as ring size!
Depending on the shape and width of the ring, the wearing sensation varies. Also, when measuring, one should keep in mind that ring sizes can differ on the right and left hand. In the Netherlands, engagement rings are usually worn on the left ring finger, wedding rings on the right ring finger. However, nowadays this is no longer strictly prescribed. You can specify yourself on which finger you want to wear the ring/the ring will be worn.
When you measure the ring size, preferably do so in the evening, because your fingers are usually a little thicker then in the morning.
If the ring of your dreams is particularly wide, it may be necessary to choose a larger ring size. Wider rings have little clearance at the knuckle. Therefore, in order for the ring to slide down to the beginning of the finger without difficulty, it must be slightly larger.